Study Japan
JFIT serves as an education hub for students with an interest in Japan, including through the leading "Japan Focus" education program at GPS. The center helps students navigate research and internship opportunities and offers a forum to interact with industry leaders and executives in small settings. Ultimately, it provides students structure to pursue careers in current and future innovation segments on Japan.
GPS allows students to fuse a career track of their choice with a regional focus on Japan, along with an intensive, policy- and business-oriented language component. View a full list of degree offerings. 
The Japan specialization is anchored in classes on Business and Management in Japan (IRGN 411) and Postwar Politics in Japan (IRGN 416) as well as associated language instruction. This attracts a diverse pool of students from various countries and backgrounds. These students, along with the professors, researchers, visiting scholars and alumni, form a Japan-oriented, information-sharing network within the School.
Beyond the classroom, UC San Diego offers a slew of programs and opportunities for deeper immersion in Japan studies. Join Asameshikai, the student-run organization at GPS pertaining to all things Japan, and discover other UC San Diego student organizations, services and resources that the campus has to offer. Meet a sampling of our Japan-focused student scholars.
Internships allow students to explore career prospects, develop contacts, and extend and obtain new skills and insights. At GPS, the possibilities come to light in a student's first year, as the GPS Career Services' team works hands on with students to direct them toward the best internship given their career interests. Interns have worked all over the globe in a scope of jobs that transcend their specialties.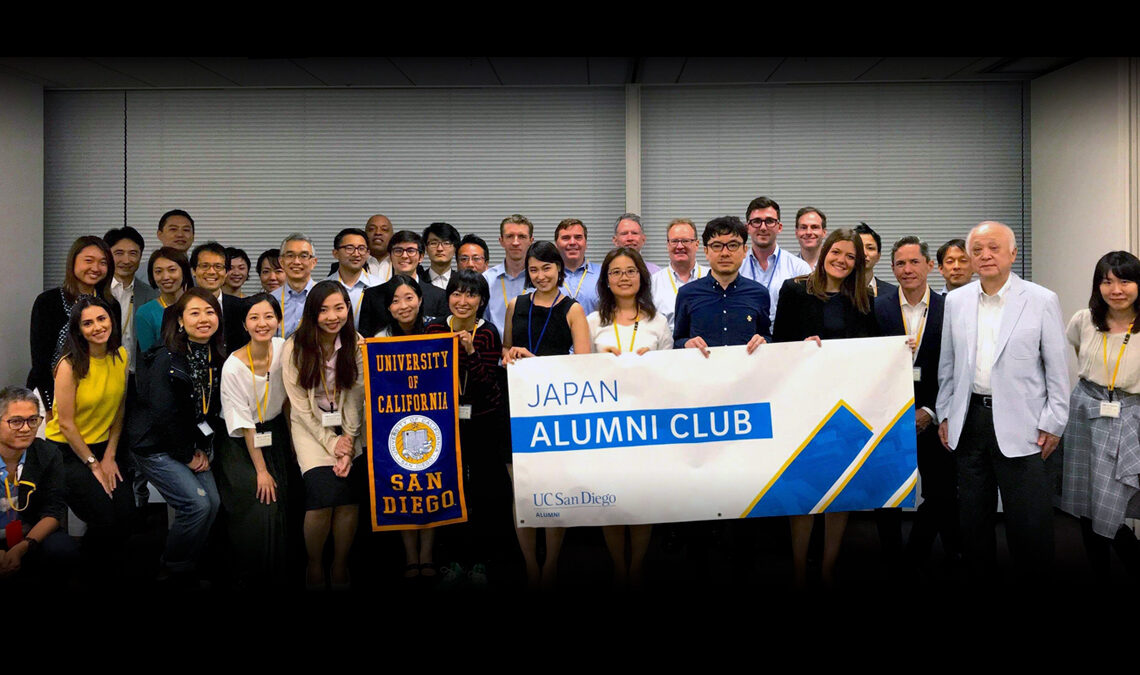 With each passing year, the success and impact of UC San Diego and GPS alumni are increasing the value and the strength of our global network. Discover the GPS Tokyo Alumni Club and the programming happening today.
Read our latest story "From West to East" where GPS alumni share their experiences living and working in Japan and the lasting impact that their time at the school has had on their lives.