Xiaoxiao Liu
Visiting Scholar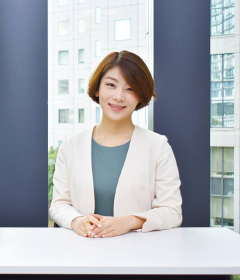 9500 Gilman Dr
La Jolla , California 92093
Profile

Xiaoxiao Liu is a consultant/researcher at the Mitsubishi Research Institute, Inc.

Her research at MRI is focused on marketing in both Japan and China. She is an expert on marketing for ageing society in Japan, China's innovation, and Chinese visitors to Japan. She writes columns for Toyokeizai Online, JST (Japan Science and Technology Agency), and others. She also gives many
speeches all over Japan.

Over the last two years, she has become especially focused on innovation among Japan, China and the U.S.

In July 2019, Xiaoxiao has joined JFIT and GPS as an advanced visiting scholar. Her research interest is on San Diego's innovation ecosystem especially in ageing care, life-science areas and angel investment.

She earned her M.A from the University of Tokyo, and a B.A. from China Foreign Affairs University. She also worked at Mizuho Corporate Bank (China), Ltd. to service financing support for Japanese enterprises' local corporation.